At ProSmiles, our doctors work together to provide each and every patient with comfortable, quality dental care that has been personalized just for them. Having multiple dentists in one location makes it less likely that you'll need to go to a separate dental office to have a specific oral health issue taken care of.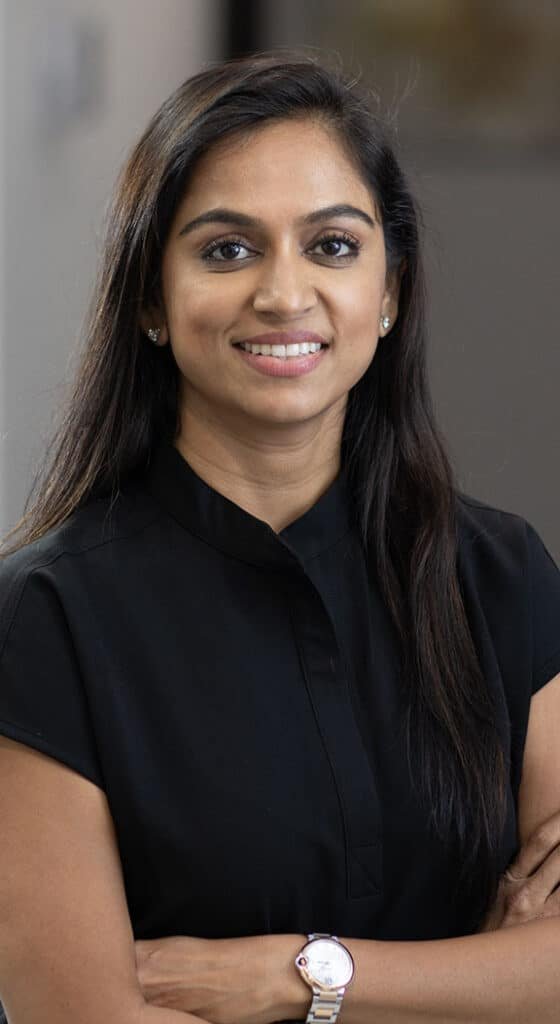 Dr. Lankupalli has spent almost 15 wonderful years transforming smiles for patients of all ages. According to her, every person who walks through the front doors of the dental office deserves the same kind of treatment that she'd like to receive, and she holds herself to very high standards of clinical quality. 
Ever since she was a little girl, dentistry has played a role in Dr. Lankupalli's life. Her father was a well-respected dentist in the community she grew up in, and she repeatedly got to see how other people appreciated his work as well as his strong ethics. She found his passion for the field of dentistry to be infectious, and she ended up deciding to enter the field herself once she became an adult. She is proud to have been able to follow in her father's footsteps.
Dr. Lankupalli earned her first dental degree in India in 2004. After practicing in the country for several years, she decided to move to the United States, where she attended the New York University College of Dentistry. After years of study and hard work, she completed her DDS in 2010.
Even after her graduation, Dr. Lankupalli retained her passion for learning and has undergone multiple advanced courses so that she can continue to deliver high-quality care to all of her patients. She has studied root canal therapy, dental implant restoration, and Invisalign. She has also completed the prestigious orthodontics curriculum at the Gerety Orthodontic Seminars in 2016. She belongs to the following professional organizations:
American Dental Association

Texas Dental Association
During her spare time, Dr. Lankupalli loves the chance to spend time with her family, including her parents, her husband, and her son. At home, she enjoys cooking fantastic meals for her loved ones and having friends over to visit. Traveling is one of her true passions, and she has traveled around the world, having plenty of opportunities to learn about other cultures – as well as the great foods they have to offer! She's very mindful of her health and regularly participates in challenges like Tough Mudder to keep herself in shape.
Dr. Archana Venkataraman is a board-certified Periodontist specializing in Periodontology and Dental Implants providing quality patient care and services in DFW since 2018. Dr. Archana received her Bachelor of Dental Surgery (BDS) degree from one of the most prestigious universities in India. She pursued her Fellowship training in Periodontics from the University of Connecticut School of Dental Medicine and her Master's Degree in Periodontics from the Indiana University School of Dentistry 
In her free time, she loves to spend quality time with her family and enjoys biking, dancing, and cooking. 
Affiliation & Training 
American Academy of Periodontology 

American Board of Periodontology 

Minnesota Association of Periodontics 

Indiana University School of Dentistry 

University of Connecticut School of Dentistry 
Services Provided 
IV Sedation / Nitrous / Oral sedation 

Surgical tooth extractions and bone grafting

Osseous surgery with bone grafting 

Guided bone regeneration procedures 

Dental Implants 

Gingival grafting procedures 

Functional and esthetic crown lengthening procedures 

Periodontal abscess management 

Wisdom tooth extractions
Dr. Manjusha Tummala graduated from the University of California at Los Angeles School of Dentistry and has been in the dental field for over 12 years. Dr. Tummala keeps herself abreast of new developments in dentistry by attending various continuing education programs in order to provide her patients with comprehensive and advanced dental care. She focuses on quality dentistry and offers various options tailor-made to fit her patients' dental needs. 
Her mission is to provide her patients with top-notch dental care while being compassionate and by taking into account their overall health – not just oral care. Besides delivering healthy smiles and excellent patient experiences, Dr. Tummala loves spending quality time with her family, gardening, and practicing Zumba.